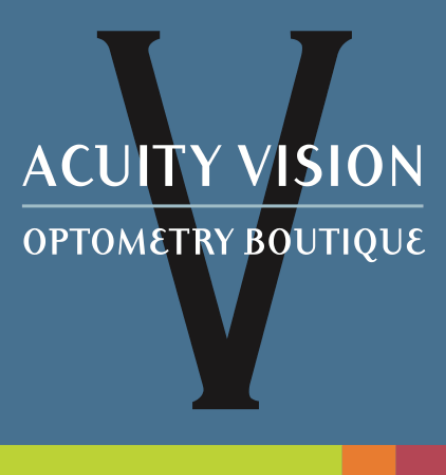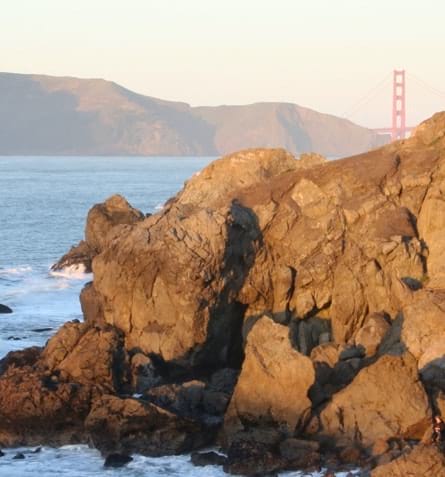 Eye Care Delivered
With Precision
When you need eye care, you want to go to a clinic where you can trust you'll receive unparalleled patient care. At Acuity Vision Optometry Boutique, we provide detailed eye care services so you'll always leave your appointment feeling cared for and informed.
By definition, acuity means sharpness, precision, and detail. Overall, that's what we aim to deliver at Acuity Vision Optometry Boutique, whether it's for routine care or a specific treatment.
Comprehensive Eye
Exams
We recognize the importance of eye exams and what they can do for your ocular health. You only have 2 eyes, so you should do everything you can to protect and maintain their health for as long as possible.
Eye exams allow us to monitor any changes in your vision so we can keep you seeing clearly. We provide thorough eye exams for the whole family, so you can feel comfortable knowing you and your children's eyes are in good hands.
Interested in taking control of your ocular health? Request a virtual or in-person appointment today!
Where Are We?
We're on the corner of Sacramento Street and Locust Street in the retail district of Presidio Heights. There's ample free street and public garage parking nearby!

Our Address
3610A Sacramento Street
San Francisco
,
CA
94118
What Our Patients Are Saying
*To maintain authenticity, all featured reviews are unedited.
We went there on August 15, 2019. Everyone we encountered treated us kindly and were easy to communicate with. They cared about their jobs and the patients. We saw the same treatment with the other patients around us too.
Alfie T.
Yuvitza helped me find the perfect glasses to fit my face shape and size. She takes her time and makes sure the fit is perfect. Never going anywhere else again!
Paige V.
I have known Dr. Lyndi Schmidt since my first daughter was born 14 years ago. My husband and I were seeking an eye doctor for our growing family as both my husband and I have poor eyesight. She was not only patient and thoughtful about her recommendations but also honest as a mother, sharing her own experiences. My second daughter was born with extremely poor eyesight and Lyndi was quick to recommend a patch and a specialist at California Medical to work with my daughter to prevent vision loss. The clinic is welcoming, clean, and the boutique transforms as the season changes with events for children to take part in! The eye glasses selection is also desirable for picky children like mine, and with gorgeous, trendy and classic frames for myself and my husband!
I highly recommend Lyndi and her team to care for your family eye care needs.
Emilia D.
My wife and I couldn't be happier. High-quality eye exams, frames, lenses, in a very comfortable and caring environment. One stop shopping.
Bob W.
We all know vision is the most precious sense, but we also seem take our eyes for granted. Lyndi Schmidt doesn't though, and I always come out of my visits deeply comforted by the fact that she is looking after my eyes beyond compare. Dr. Schmidt is ultra-meticulous and professional and has an exceptionally personable approach to work. Her staff are superb and will bend-over-backwards to make sure one walks out of the office fully fitted and ready to roll. One by one, our family (including our nanny) go to Dr. Schmidt and trust that at least one priceless sense is in great hands.
Lorem
I have been a patient of Acuity Vision for over eight years. The professional care, service, and knowledge of Dr. Schmidt and staff is outstanding. Entire team actively listens to patient's needs and works with them to achieve the highest level of patient satisfaction. I highly recommend Acuity Vision for one's eye care!
Lori P.
You have given sight to the blind! Thank you so much for your generous gift of the eye exam and the great glasses. Everything is so clear!
Reverend Anthony R.
Dr. Schmidt and her ENTIRE staff are terrific. I constantly recommend Acuity Vision because it is so helpful to have pediatric AND adult care in one place. Our whole family goes to Acuity Vision. Our elementary age children are given thorough and kind care! My husband and I appreciate and value Acuity's expert care, knowledge of our vision insurance, and Saturday hours! They are also wonderful about drop-in glass adjustments. It's fun to shop for new frames as they stock fabulous inventory.
Whitney B.
When you walk into Acuity Vision Optometry Boutique you are made to feel more like family than a customer! Lyndi Schmidt and all the staff are very warm and caring. I always look forward to seeing them all on my annual checkup, and even between appointments to pop in to say hi.
David P.
Some years ago, when I developed serious vision problems that required the attention of a specialist, Dr. Schmidt remained involved and it was she who noticed that the specialist had missed an important element of the diagnosis. She alerted the specialist, as well as my primary care physician and me, and because she did I was able to preserve vision in my left eye and avoid other possibly grave complications related to the problem. Now I rely on her, not only for yearly exams, but to follow the reports of other doctors, something specialists don't always do.
Bill Meehan, PhD
I love watching the movies and the toys. I like that I can see without it being blurry.
Andrew D.
I loved the fact that your offices are kid friendly. Your staff is wonderful and Andrew loves his glasses. Repairs and adjustments were done quickly. I never would have known he had a problem had you not done your initial screening. Now he can see, doesn't complain of headaches and is able to write some letters.
Sean D.